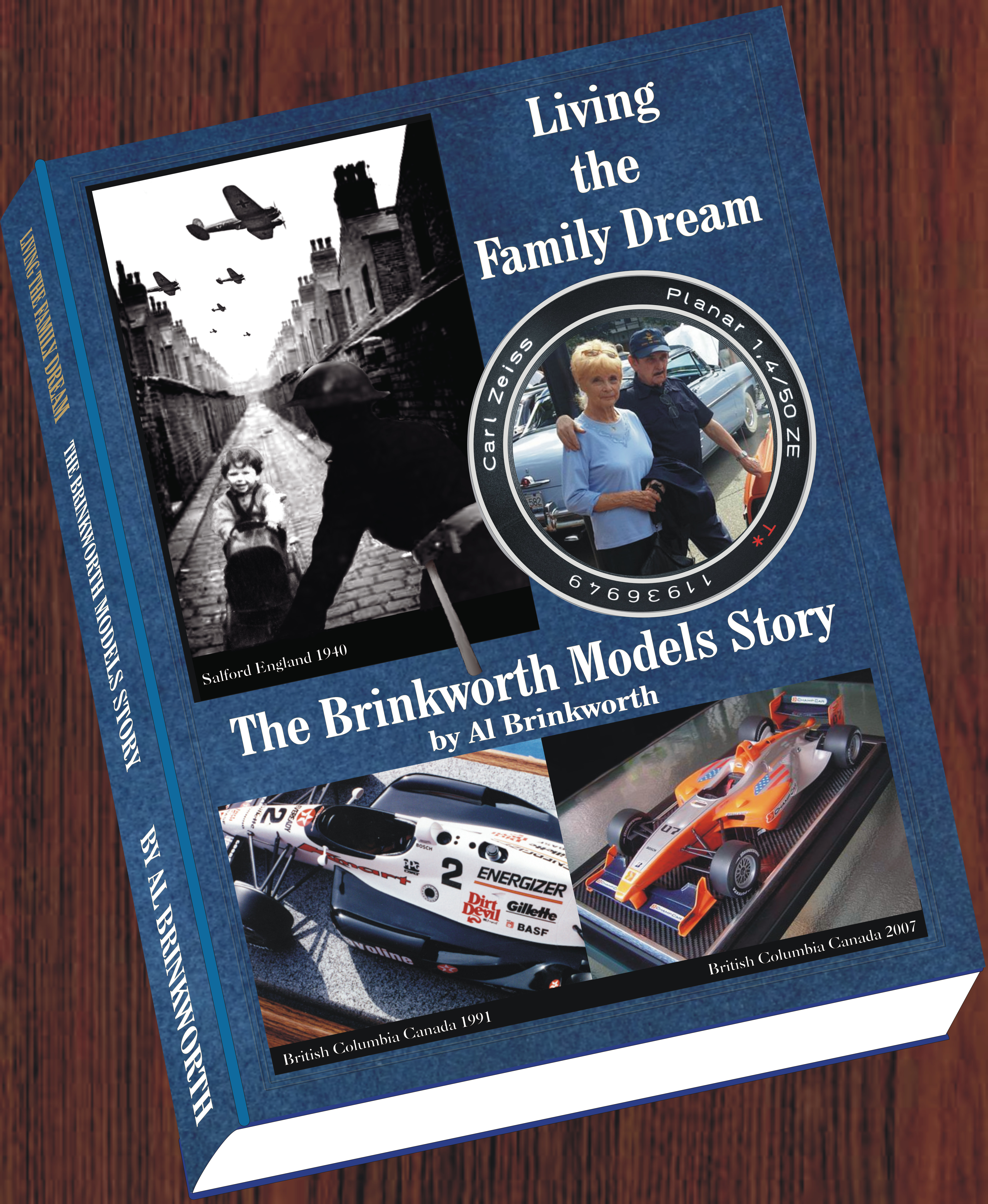 | | | |
| --- | --- | --- |
| Hardback: | $ 76.14 US | |
| Paperback: | $ 64.99 US | |
| E-Book: | $ 3.99 US | see more |
My book tells the story of a little boy's wartime experience around 1942. His passion for model building, inspired by his father's fortitude, in those very difficult years after WWII, embarking on a brand-new family model building business venture. It tells of my school days, in the North of England, my time working in my father's business, my National Service in the Royal Air Force, and my years of association with one of the most prestigious names in scale modelling, Bassett-Lowke Ltd.
Starting a new life in British Columbia Canada, and re-establishing the family custom model-building business, associating with many of the very prestigious architectural, marine and engineering projects in Western Canada for over 25 years. Finally being introduced into the world of Indy-Car racing, and other motor-sport venues for an additional 26 years.
The whole experience was a labor of love for me. With the support of my wife and my two sons, I was able to follow my dreams as a self-employed model builder, in the footsteps of my parents, back in the day. It was very important to me to publicize this story, as I am very proud of my parents, and wanted to record, what they established in the late 40's, had grew over the years to make the name "Brinkworth", synonymous, with the finest of scale model building.
I also hope that this book might inspire other, like-minded people, to follow their own dreams, as I did, and create a name for themselves, in doing what they really and truly love to do. If you really believe in it, you can make it happen.
Al Brinkworth
"Living the Family Dream"
The Brinkworth Models Story