85 feet of LGB model railway track with fantasy town buildings, populated entirely by "Smurfs" .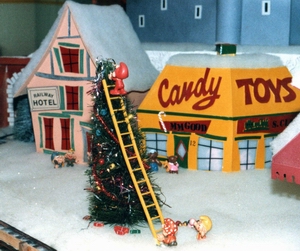 a Charles Dickens style of Christmas display around 25 feet long which was used over two Christmas seasons.
This was the year of the Palywags, populating the Christmas Display, with a "Visit Santa" room , encircled with another model Railway track.