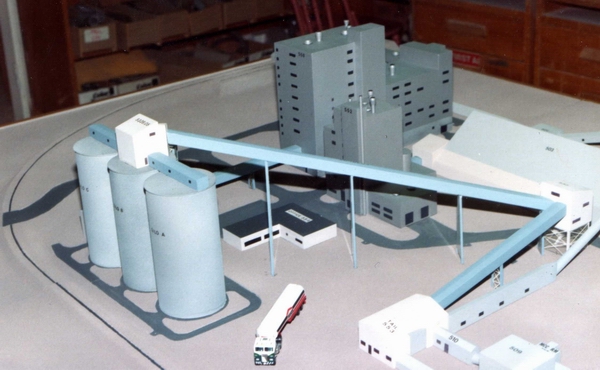 Our small Carbon Paste Plant (site) model 5' x5' , built to plan the new office building, new 558 building, and some new gallery layouts.
When the new Carbon Paste 558 building was planned by Alcan, building the model of it, was a huge project, that took us well over a year to complete. It was started in our Richmond workshop, by building the main structure of "sandblasted" Plexiglas strips, representing the steel structure. About 8 feet long by 7 foot high, as I remember. All major bins, hoppers and some machinery were built and installed in our shop, before moving the complete operation to Downtown Vancouver, for Stage 2.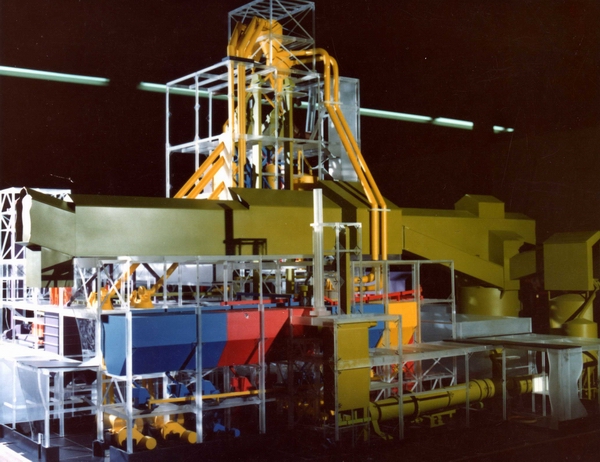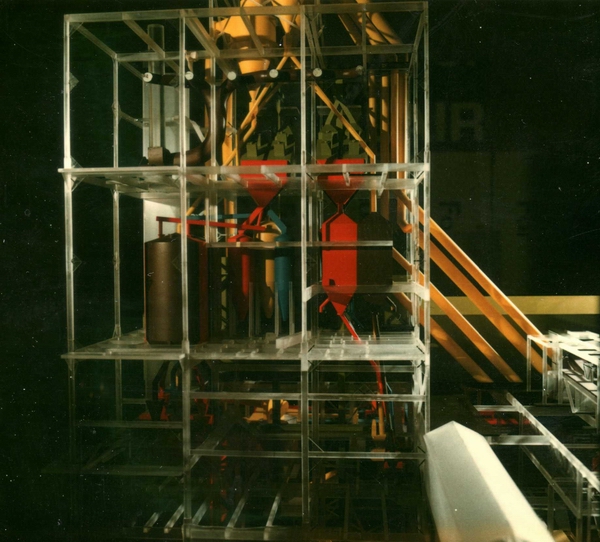 Stage 2 was to move everything to Monenco Consultants in downtown Vancouver, where it was installed in their drafting office. Adding the piping and cable trays was the next job, and as the drawings were fed daily to us from their draftsmen, our crew of 5 model builders, fabricated and installed it, into the main model. In this way the draftsmen could come and measure available space in the scale model, and then design the piping etc accordingly. If we had a problem installing it, we would consult the draftsmen, and he would make the necessary changes, to make it work.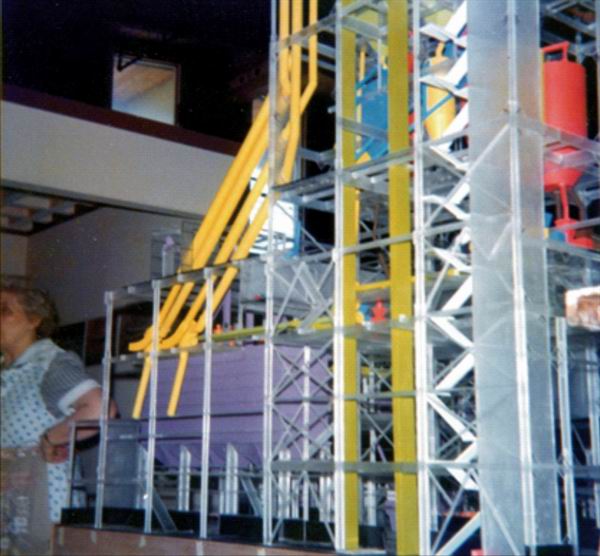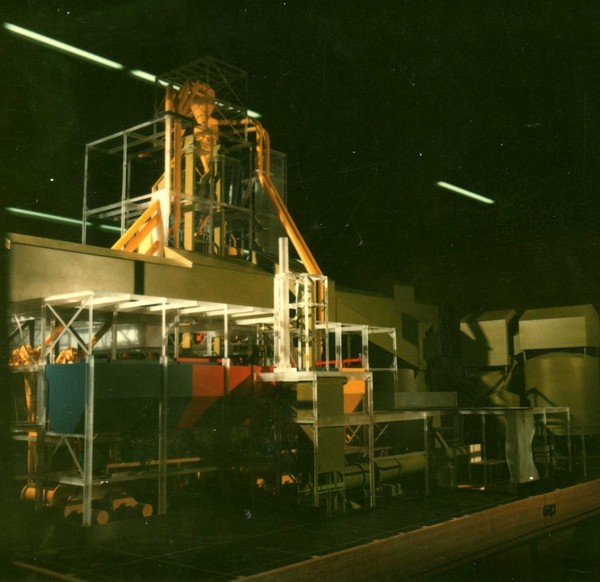 Back at our workshop in Richmond, another team of model builders were constructing models of the equipment, bins, and hoppers etc., which were shipped down to Vancouver each morning, to be installed in the model.