2002 ... a great year for Newman/Haas Racing and Cristiano Da Matta too, emerging as the 2002 Champ Car Champions. It's unfortunate that they lost him to Formula 1, in the 2003 season.
A great year for Brinkworth Models also ... back with Carl after a long spell. Unfortunately, Newman/Haas switched to the Swift chassis for a while, and most of our regular clients were still running Reynards. Now back with Lola, along with many other teams on the 2002 grid, it gave us the opportunity to get on board again with Carl. This particular model was requested with the #1 and not the #6 that Cristiano ran with all year. I believe he carried the #1 on at least one race at the end of the season, once he has secured the points to ensure the Championship.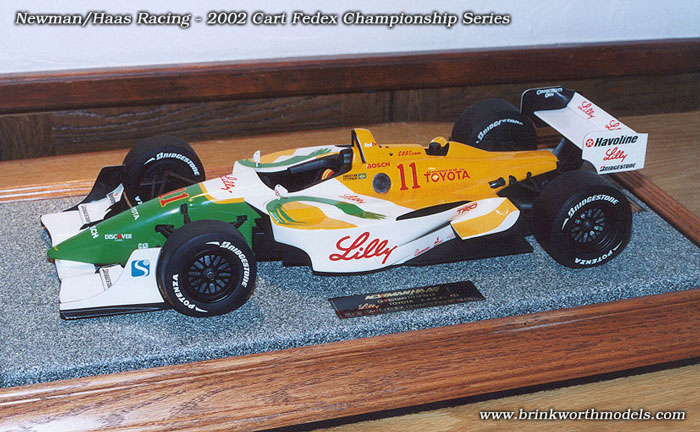 2002, Christian Fittipaldi with the #11 Lilly Car, had his first season with Newman Haas Racing, and came a very respectful 5th, in the overall points standings for that year.